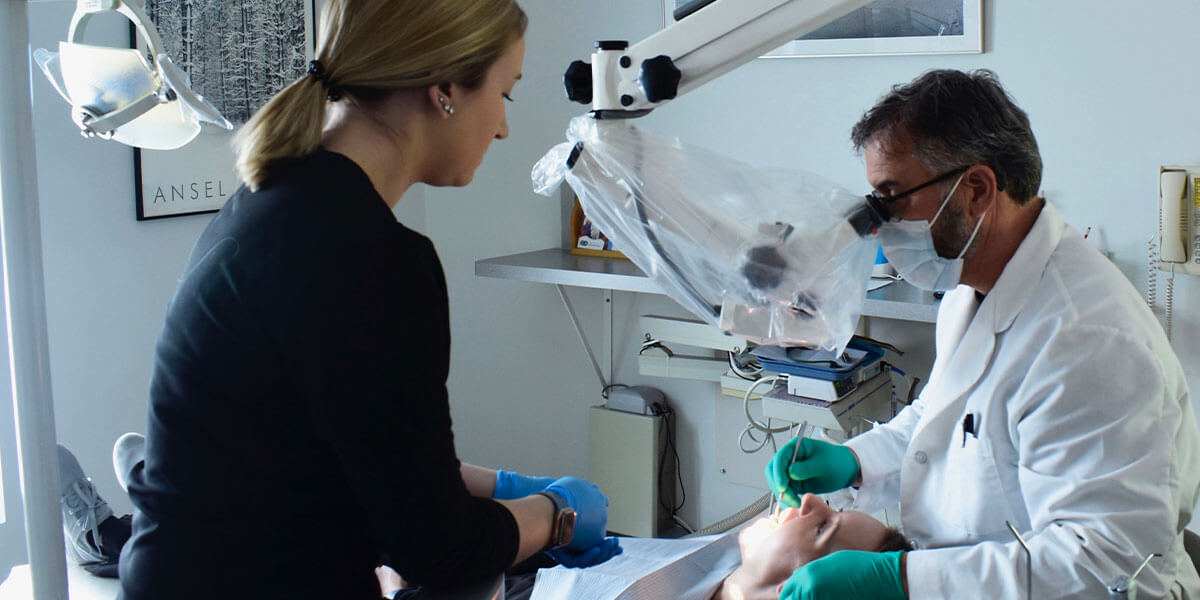 ---
All appointments involve an examination, starting with your description of the problem. Dr. Henry will then examine your teeth and gums and determine if a root canal or surgery will be beneficial or not. He generally tries to give you an assessment which will include the likelihood of successfully saving the tooth for the long term. If the tooth cannot realistically be saved, you can discuss your options with Dr. Henry. Many cases can be examined and treated on the same day. Your referring dentist, your general dentist, knows this and will schedule you accordingly.
Please bring the following with you to your appointment:
Your referral slip and X-rays if your dentist did not email them
A list of all medications you are taking
Your insurance information, if you have dental insurance
Please print the patient registration form on the Patient Forms page and fill it out at home before your visit.
IMPORTANT:
Please contact our office if you have any medical condition that is of concern to you, and we will try to address it. People who need antibiotic prophylaxis for artificial joints and other medical conditions should take the medication as your physician recommends. Once again, if you have questions, contact our office.